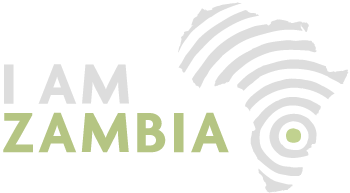 We empower vulnerable Zambians in breaking the cycle of generational poverty through education that promotes job creation, community sustainability projects, and humanitarian partnerships and interventions.
In the spirit of the holiday season, and Giving Tuesday on Nov 29th, become a changemaker and donate today!
We Are Cycle-Breakers. You can be too. Your donations fuel initiatives such as our Entrepreneurship Academy, our primary school in Mwembeshi, clean water projects, and other community sustainability projects. Help us meet our year-end fundraising goal of 100,000. We are more than halfway there and with your help, we can reach our goal.
Your donation makes a huge difference in the lives of our students.
$5  – Student supplies for one term.

$10 – A pair of school shoes.

$25 – Two 50 kg bags of mealie meal 

$50 – One student desk.

$125 – Village teacher lunch program for a month

$250 – Urban student tuition and fees for a term

$500 – Two village teacher salaries for a month

$2,000  –Village student Playground 

$10,000 – Needed infrastructure projects like additional classrooms, farming projects or housing

$25,000 – Staff housing for our dedicated village teachers

$50,000  – Ensures our program can cover our expenses for 6 months!
Our educated young women are lifting their families and communities out of poverty. At our Entrepreneurship Academy, we provide internships where our young women receive hands-on training. As they practice the techniques required for each job, they also learn essential skills such as time management and organization, bookkeeping and financial planning, as well as marketing and customer service.
At our Entrepreneurship Academy, we equip our young women with computer skills, english literacy, and tools to compete in local and global markets so they can build prosperous communities. We help our graduates get jobs, start businesses, enroll in advanced degree programs, and pair them with local mentors to help them succeed.
The kids in the village had never been to school before and had little hope of ever becoming literate, properly educated, or eventually getting good jobs to support their families.
These are brilliant, engaged children who just needed an opportunity to learn. Their families value education and were most excited that we allow girls to go to school and not just boys.
In coordination with the Zambian Ministry of Health and funded by generous donors, local villagers and volunteers were able to build the Harper Anne Clinic in 2018.
Dr. Ackim Mwaba and his staff see over 500 patients a month, and every Friday, over 100 kids line up to get vaccinated.
Since the clinic has opened, over 250 babies have been born and no infant nor maternal deaths have occurred.
We're tackling the water crisis. In many remote areas of Zambia, women travel over 3 hours a day to fetch water. In many cases, even that water is contaminated with bacteria and viruses—particularly diarrhea and cholera, which are among the most common sicknesses negatively affecting school attendance and dropout rates, and more.
Clean water means more effective gardening, farming, and ranching. Larger, healthier crops can be planted and maintained, and livestock can flourish. 
OUR PROGRAMS
If you would like more for information about any of our programs, drop us a line and we will be in touch.
EMAIL US
Make a Difference & Donate Today!
Make a Difference & Donate Today!